Birthday Flowers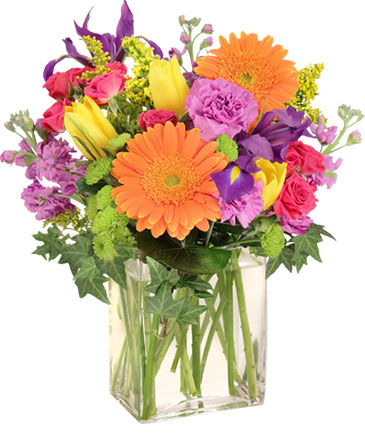 Celebrate Today!
Bouquet
Add some pizazz to their life with this exciting arrangement! With purple iris, orange gerberas, purple carnations, hot pink spray roses, yellow tulips, and more, Celebrate Today is truly a magnificent celebration. There's never been a better reason to celebrate!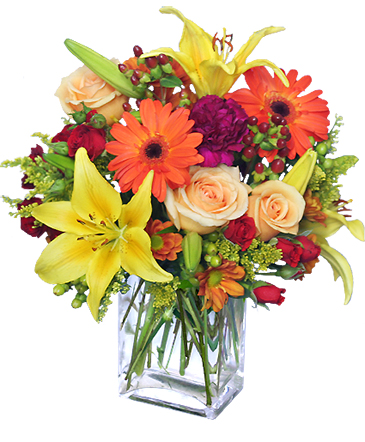 Floral Spectacular
Flower Vase
Make any occasion spectacular with this superb bouquet! Featuring gorgeous yellow lilies, peach roses, orange gerberas, fuchsia carnations, and more, Floral Spectacular is filled to the brim with vibrant and colorful flowers. Send some pizzazz to your loved one with this stylish bouquet!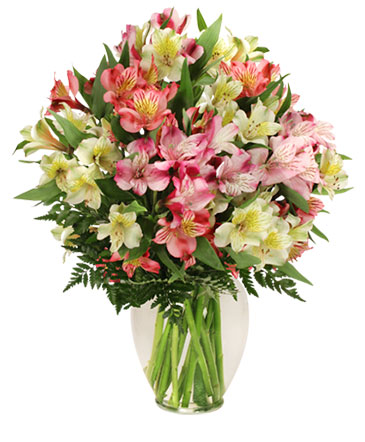 Alluring Alstroemeria
Arrangement
Charming and delightful, this attractive bouquet will be the highlight of their day! Featuring dreamy pink, yellow, and hot pink alstroemeria, Alluring Alstroemeria is an entrancing and colorful mix, perfect for any occasion. Send this dazzling bouquet to someone you love today!
Happy Birthday can be expressed with the gift of flowers from Pied Piper Flowers & Gifts. Whether you're looking for a unique birthday gift or party decor, floral arrangements are a great way to make a statement. Out of town on their big day? Don't let that stop you from wishing someone "Happy Birthday." Surprise them with a vase of our best roses, tulips, or daisies, just to name a few. There really is no better way to say, "I love you" or "Thinking about you." Browse our birthday arrangements and give us a call or order online today!
Product Disclaimer
Great care is taken to maintain the style and color scheme of your arrangement.
Depending on availablility of flowers and flower color we will substitute the flower, flower color, and/or container to achieve an arrangement that will be as similar as possible with what we have available.
If you need a specific flower or have a specific color in mind please give us a call at 665-7700.
Thank you for shopping with us.